Routemaster Coffeehouse Tour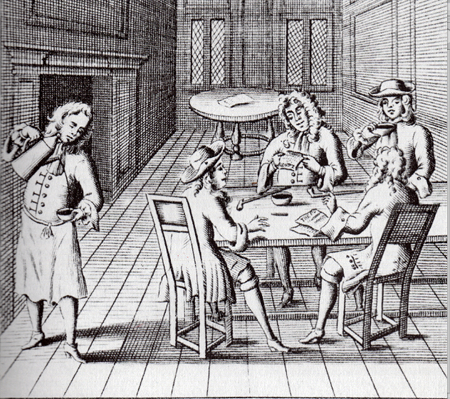 An immersive whirlwind tour of London's coffeehouses - past and present - aboard a vintage green Routemaster Bus.
From the smoky candlelit coffeehouses of the Georgian city to the rock 'n roll espresso bars of 1950s Soho and beyond, join us on an immersive whirlwind tour through 300 years of coffee aboard a vintage green Routemaster Bus led by London Historian Dr Matthew Green and brought to life by actors, musicians, and free shots of black and gritty 17th-century style coffee. Finishing with a Hogarthian gin reception at the Idler Academy.
This is a wider-screen version of our popular and critically acclaimed coffeehouse walking tours that we run each month; a baptism of fire into the more offbeat sides of London's history and culture.
Register to tell a friend about this lecture.
Comments
If you would like to comment about this lecture, please register here.