The Private Diary and Public History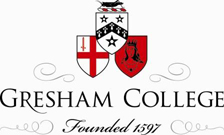 Diaries are a unique source of information on how people lived in the past. But can they be trusted?
In recent years, the diary of the private citizen has emerged as a particularly fertile source for both academic and non-academic historians. But private diaries are inherently opaque texts, with a complex sense of audience, and this lecture will be about the uses and limitations of diaries in enhancing our understanding of the recent past. It will particularly focus on examples from the early to mid-twentieth century, a particularly productive period in the history of diary keeping.
For all information on this free public lecture by Dr Joe Moran, please visit the event's page on the Gresham College website:
http://www.gresham.ac.uk/lectures-and-events/the-private-diary-and-public-history
Register to tell a friend about this lecture.
Comments
If you would like to comment about this lecture, please register here.