From the European Coal and Steel Community to the Common Market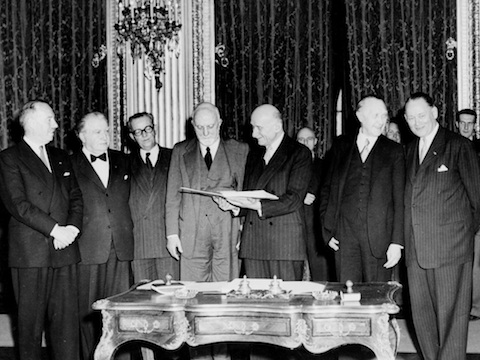 British relations with Europe in the 1950's – from the aborted plans for a European Army to the beginnings of the EEC.
This lecture analyses early moves towards European unity in the early 1950s - the European Coal and Steel Community and the abortive proposal for a European Defence Community, a European Army. Britain was sceptical towards these initiatives. The lecture will then analyse the structural basis of the EEC and why it was that Britain was not one of the signatories in 1957 of the Treaty of Rome establishing the European Communities.
For all information about this free public lecture by Vernon Bodganor, Visiting Professor of Political History at Gresham College, please visit the event's page on the Gresham College website: http://www.gresham.ac.uk/lectures-and-events/from-the-european-coal-and-steel-community-to-the-common-market
Register to tell a friend about this lecture.
Comments
If you would like to comment about this lecture, please register here.