Notation, Patterns and New Discoveries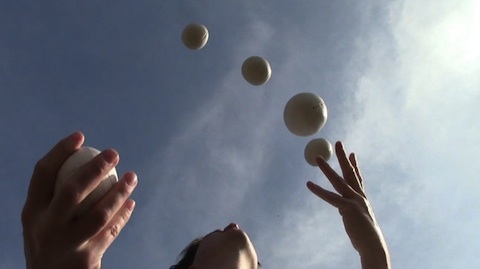 The story of how a notation for juggling tricks was invented.
While ideas are undoubtedly more important than mere notations, the power of a good notation cannot be over-stated. As an example of this, in the mid-1980's a notation was developed for juggling tricks. It was found when using this notation that there were hitherto unexpected connections between existing tricks, and emerging patterns in the notation suggested the existence of new, previously unknown tricks. These in turn led to new ways of thinking about, teaching, and learning existing tricks, as well as providing new material on which to build.
For all information about this free public lecture by Dr Colin Wright, please visit the event's page on the Gresham College website - http://www.gresham.ac.uk/lectures-and-events/notation-patterns-and-new-discoveries
Register to tell a friend about this lecture.
Comments
If you would like to comment about this lecture, please register here.