The Morgans of Tredegar House, Newport South Wales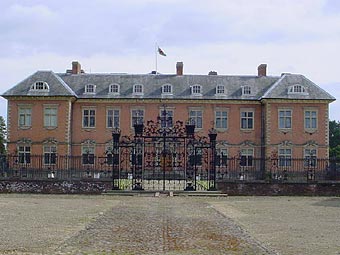 All the Lord Tredegars In One Talk : An illustrated talk about the six Lord Tredegars. Charles (1859-1875), Godfrey ( 1875-1913 ), Courtenay ( 1913-1934), Evan ( 1934-1949), Frederic ( 1949-1954) and John ( 1954-1962). How one family dynasty in South Wales was regenerated in 1792 and finally became extinct in 1962.
" The Kings of South Wales"
Charles Morgan Robinson Morgan (1792-1875) - 1st Baron 1859-1875
Godfrey Charles Morgan ( 1831-1913) - 2nd Baron 1875-1913
Courtenay Charles Evan Morgan (1867-1934) 3rd Baron 1913-1934
Evan Frederic Morgan (1893-1949) 4th Baron 1934-1949
Frederic George Morgan ( 1875-1954) 5th Baron 1949-1954
Frederick Charles John Morgan (1908-1962) 6th Baron 1954-1962
Speaker(s):

Date and Time:

9 January 2014 at 10:30 am

Duration:


1 hour 30 minutes

Venue:


Probus Club of Llandaff,
c/o Fairwater Conservative Club,
61, Ely Rise, Ely Road
Llandaff, Cardiff
CF5 2BY

http://www.fairwatercons.co.uk
Show map



Organised by:


William Cross, FSA Scot
See other talks organised by William Cross, FSA Scot...

Tickets:

Members meeting

Available from:

Apply to the Secretary of the Probus Club of Llandaff, Cardiff

Membership Information:

This is a members-only event


Apply to the Secretary of the Probus Club of Llandaff, Cardiff

Additional Information:

William Cross, FSA Scot is a writer, lecturer and researcher based in Newport, Gwent. He is the author/ co author of three books on members of the Morgan family of Tredeger House, Newport including Not Behind Lace Curtains a full length biography of Evan Morgan, the last Viscount Tredegar
Register to tell a friend about this lecture.
Comments
If you would like to comment about this lecture, please register here.