Basic Statistics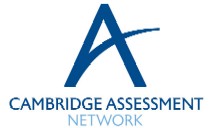 A workshop that looks at statistics commonly used in assessment.
This introductory training event (with examples in the context of scores on a test) hosted by Mark Elliott on behalf of the Cambridge Assessment Network is aimed at people with little or no knowledge of statistics. It looks at basic summary statistics, such as the mean, mode, median, range and standard deviation, and graphical ways of displaying data, such as frequency distributions, cumulative frequency curves, histograms and boxplots. It also looks at the properties of the normal distribution curve.
Register to tell a friend about this lecture.
Comments
If you would like to comment about this lecture, please register here.