Standard setting and maintaining using expert judgement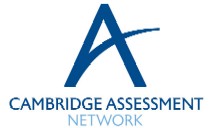 Is expert judgement sufficient in setting and maintaining standards? A training workshop led by Beth Black.
This event is designed for anyone interested or involved in standards, standard setting and maintaining.
It takes a look at a fundamental issue in assessment. Cambridge Assessment researcher Beth Black will investigate the role and purpose of expert judgement in standard setting and maintaining as well as different methods for capturing expert judgements (e.g. Angoff, Bookmark, Awarding, rank-ordering). It will also cover an evaluation of these methods and look at how expert judgement might be used alongside other (statistical) methods.
Register to tell a friend about this lecture.
Comments
If you would like to comment about this lecture, please register here.