Question writing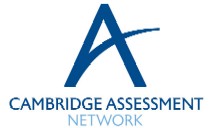 Getting exam questions right - theory and practice. Our most popular training event with Dr Vicki Crisp and Nicky Rushton.
Getting the exam questions right is important in order to ensure that the exam measures the intended knowledge, understanding and skills and is of appropriate difficulty for the candidates who will be assessed.
Led by expert researchers at Cambridge Assessment, this one-day course will provide the theoretical background to some of the principles of question writing accompanied by practical tasks to reinforce learning.
Key topics
- The principles of question writing
- The psychology of question answering
- Question writing best practice
Register to tell a friend about this lecture.
Comments
If you would like to comment about this lecture, please register here.