Validity unpacked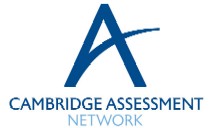 Stuart Shaw leads an exploration into the issues of validity and validation.
This training event is for anyone with a professional/academic interest in evaluating quality of educational assessments.
Throughout decades of debate within the educational and psychological measurement and assessment community, validity has been consistently celebrated as the most important criterion for an assessment. Despite this, the concept of validity has proved extremely resistant to precise definition. As a consequence, validity remains one of the most controversial and debated topics in the field of educational measurement.
The workshop will begin by tracing the evolution of validity from disparate and contested origins to a point where there now appears to be a strong professional consensus over its meaning - reflected in the maxim 'all validity is construct validity'. Despite fairly general professional agreement over some of the fundamental tenets of validity there still remains considerable confusion over the scope of the concept. Even the consensus over the construct validity maxim seems problematic when scrutinised carefully. Discontent with the broad perspective has been voiced by a number of notable validity theorists. This training will provide opportunities to explore issues surrounding the current consensus, the fragility of the consensus and other alternate, divergent conceptions of validity.
Register to tell a friend about this lecture.
Comments
If you would like to comment about this lecture, please register here.