Kant and Objective Morality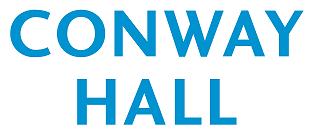 Ralph Walker talks on Kant, on Moral Philosophy, and on the concepts of Truth and Reality.
Kant's moral philosophy is widely misunderstood, mainly because he expressed himself badly. I shall present a defence of his key claims. The moral law is an objective imperative, holding independently of what anyone thinks or feels about it; it is known by reason, like the laws of logic. It requires us to work towards a state of affairs in which happiness and virtue are maximized, and happiness distributed in proportion to virtue. It is not (as is often thought) a morality of rigid rules. Nor is it vague. He explicates the ideas of happiness and perfection in a way that fits well with our intuitions. Sceptics deny the objectivity of morality, but their arguments fail, largely because they demand standards of justification which Kant shows to be inappropriate.
Ralph Walker is an Emeritus Fellow of Magdalen College, Oxford, where he continues to teach. His research concentrates on Kant, on Moral Philosophy, and on the concepts of Truth and Reality.
Speaker(s):

Date and Time:

19 February 2014 at 11:00 am

Duration:


2 hours

Venue:


Conway Hall
Conway Hall
25 Red Lion Square
London
WC1R 4RL
0207 242 8034
http://www.conwayhall.org.uk/

More at Conway Hall...

Tickets:

£5/£2

Available from:

http://www.conwayhall.org.uk/ralph-walker

Additional Information:

Free for members of the Ethical Society
Register to tell a friend about this lecture.
Comments
If you would like to comment about this lecture, please register here.