Internet Dating with Darwin
THIS EVENT HAS BEEN CANCELLED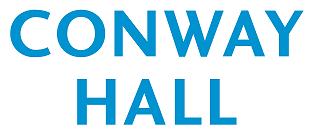 Dr Mike Sutton argues that Charles Darwin should not be credited for the discovery of natural selection.
Patrick Matthew is generally acknowledged as the originator of the theory of natural selection. He published his discovery of 'the natural process of selection' in a book entitled 'On Naval and Timber and Arboriculture' in 1831, which is 27 years before Charles Darwin's and Alfred Wallace's papers were read before the Linnean Society in 1858.
The current consensus is that Darwin and Wallace each discovered natural selection independently of Matthew and independently of one another. Moreover, Darwin is hailed as the immortal great thinker on the subject of evolution, because he alone is recognised as first to take his own discovery of the theory of natural selection forward, with many confirmatory evidences, convincing others of its veracity and importance.
In this talk, Mike Sutton will challenge this view with new evidence that proves that, pre-1858, Matthew's book was read by at least seven naturalists. Three of the seven were at the epicentre of influence on Darwin's and Wallace's researches and two of those three were personal associates and correspondents of Darwin and Wallace. He will show that Matthew, not Darwin, should be celebrated as solver of the problem of species.
Dr Michael "Mike" Sutton is Reader in Criminology at Nottingham Trent University (UK), where he teaches Hi Tech Crime and also Crime Reduction and Community Safety.
Speaker(s):

Date and Time:

27 July 2014 at 11:00 am

Duration:


2 hours

Venue:


Conway Hall
Conway Hall
25 Red Lion Square
London
WC1R 4RL
0207 242 8034
http://www.conwayhall.org.uk/

More at Conway Hall...

Tickets:

£5/£2

Available from:

http://conwayhall.org.uk/mike-sutton
Register to tell a friend about this lecture.
Comments
If you would like to comment about this lecture, please register here.