Intelligently designed; the creationist assault on science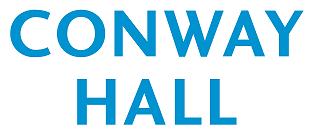 Paul Braterman will be discussing the attempts of creationist organisations to infiltrate the educational system, the inadequacies of official attempts to prevent this, and possible countermeasures.
"Creation science" is a 20th century heresy, albeit with far older roots. Its central claim is that beliefs compatible with biblically inspired creationism are in fact scientifically superior to mainstream views on evolution and an old earth. Its arguments for supernatural intervention range from the ludicrous to the highly sophisticated; from "Flood geology" to the origin of biological information; from Jehovah's Witnesses pamphlets to seemingly scholarly works invoking cellular complexity or the so-called Cambrian Explosion. The creationists themselves are not necessarily stupid, nor ill-informed, nor (in other matters) deluded. In all cases, their deep motivation is the wish to preserve the supernatural role of God the Creator, and a particular view of the man-God relationship.
There are several interlocking organisations active in the UK to promote creationism. These include Glasgow's own Centre for Intelligent Design (closely linked to the Seattle-based Discovery Institute and its notorious Wedge Strategy), Truth in Science, and The World Around Us/The Genesis Agendum, who between them have links to Brethren churches, the Christian Schools Trust, Answers in Genesis, and Creation Ministries International.
Paul will be discussing the attempts by such organizations to infiltrate the educational system, the inadequacies of official attempts to prevent this, and possible countermeasures. He will also be giving views on why creationist arguments are appealing to those without detailed background knowledge, and how we should respond.
Paul Braterman is an Honorary Senior Research Fellow at Glasgow University, and former Regents Professor at the University of North Texas, where his research related to the origins of life was funded by the National Science Foundation and NASA's Astrobiology program. He is a committee member of the British Centre for Science Education, and of the Scottish Secular Society, and has been following creationist infiltration into education in the UK for some years. He is a regular contributor to 3 Quarks Daily, and his most recent book, From Stars to Stalagmites, discusses aspects of chemistry in their historical and everyday contexts.
Speaker(s):

Date and Time:

16 March 2014 at 11:00 am

Duration:


2 hours

Venue:


Conway Hall
Conway Hall
25 Red Lion Square
London
WC1R 4RL
0207 242 8034
http://www.conwayhall.org.uk/

More at Conway Hall...

Tickets:

£5/£2

Available from:

http://www.conwayhall.org.uk/paul-braterman
Register to tell a friend about this lecture.
Comments
If you would like to comment about this lecture, please register here.