Practical Philosophy Introduction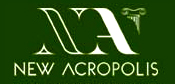 Get inspired by the great philosophical ideas that have stood the test of time.
Every civilization has passed on to us its knowledge and experience of the essential laws of life. A systematic and comparative study of this vast heritage enables us to discover the universal and timeless wisdom that has formed characters, shaped visions of the future and helped men and women to meet the challenges of their time.
Free Introduction to Perennial Philosophy which can lead to 16-week course.
Outline of course: Major concepts of the philosophies of India, Tibet, Buddhism, Egypt, Confucius, Plato, Plotinus, the Stoics, Philosophy of History, the Hermetic Tradition.
Register to tell a friend about this lecture.
Comments
If you would like to comment about this lecture, please register here.