Diotima's Path of Love – the philosophy of desire.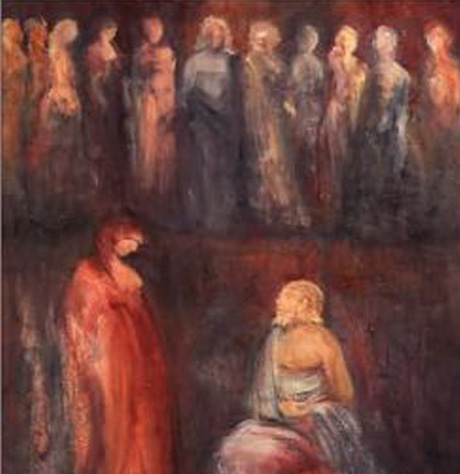 A short talk, followed by a reading and a discussion of Diotima's path of Love from Plato's Symposium
In the Symposium Plato has Socrates recall the teaching of the mysterious priestess Diotima which outlines a path of love moving from the love of body through ever more beautiful stages until finally the lover reaches a vision of the Beautiful itself. For those who have been told that Plato is merely a dry rationalist, the power of this passage – with its clear connections to life-changing initiation and its embrace of desire as integral to human progress – may come as a surprise. (Reading: The Symposium 201e - 212c.)
This is the second of three evenings aimed at introducing some of the fundamentals of Platonic philosophy to those who are interested in a tradition that can call upon the insights of thinkers stretching back some 3,000 years and yet still inspires many today who seek an inner and outer life that is just, beautiful and good.
The evening will start with a short talk which will introduce the Symposium, its important concepts, and the "story so far"; we will then read the five or six pages from the Symposium concerning Diotima's Mysteries of Love, timed to last around 15-20 minutes, and which will form the basis of a further hour's collaborative exploration.
Register to tell a friend about this lecture.
Comments
If you would like to comment about this lecture, please register here.