The Ethics of Neuromarketing – Dr David Lewis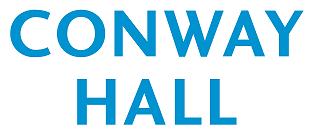 The "father of neuromarketing" Dr. David Lewis goes behind the scenes of the 'persuasion industry' to reveal the powerful tools and techniques, technologies and psychologies seeking consumers to buy more – often without them consciously realising it.
Science has made a dramatic leap from the lab - and the effects on us are phenomenal. This is the expert inside story on how companies and brands are using the new mind sciences to find out why we buy and how our rapidly evolving understanding of the brain plays into the advertising, marketing, and retailing industry. In a hyper-competitive market, organisations are delving deep into our brains to detect the hidden triggers that persuade people to consume.
Dr. David Lewis is a world leader in the application of neuroscience to the buying brain. Dubbed the "father of neuromarketing", David started his pioneering work back in the late 1980s at the University of Sussex, attaching electrodes to the scalps of plucky volunteers in order to track the electrical responses of their brains to various television commercials. Since these pioneering days, David – and his colleagues at cutting-edge research consultancy Mindlab International – has used increasingly sophisticated technologies to reveal how the human body and mind reacts when we shop. He witnessed the emergence of what is now a multi-million dollar industry, dedicated to exploring and exploiting this knowledge for commercial use. Chairman, co-founder and Director of Research at Mindlab, as well as a Fellow or Associate at numerous professional bodies. David continues to be active in the field. He is a much sought after broadcaster, conference speaker, and workshop presenter, and has worked with Fortune 500 and FTSE 100 companies. A Chartered Psychologist, David has written bestselling books on many aspects of psychology, including The Soul of the New Consumer: Authenticity – what we buy and why in the New Economy (Nicholas Brealey Publishing, 2000).
Speaker(s):

Date and Time:

6 April 2014 at 11:00 am

Duration:


1 hour 30 minutes

Venue:


Conway Hall
Conway Hall
25 Red Lion Square
London
WC1R 4RL
0207 242 8034
http://www.conwayhall.org.uk/

More at Conway Hall...

Tickets:

£5/£2

Available from:

https://www.eventbrite.co.uk/e/sunday-lecture-the-ethics-of-neuromarketing-dr-david-lewis-tickets-11106109673

Additional Information:

Doors 10.30.
Tea, Coffee & Biscuits will be available.
Register to tell a friend about this lecture.
Comments
If you would like to comment about this lecture, please register here.