The Dead Sea Scrolls: Contours of Belief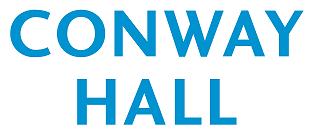 Philip R. Davies is Professor emeritus of biblical studies at the University of Sheffield. He is an expert on the Dead Sea Scrolls, and has written four books on the subject.
The Dead Sea Scrolls, discovered in Palestine in 1947, are the only literary texts we have in Hebrew from the first century CE, when the sacrificial cult of Judaism ended, and different forms of Judaism took over, including the new religion of Judaism. The Scrolls contain texts of scripture and scriptural interpretation, as well as rules for sectarian communities. Of particular importance is the range of religious ideas that they betray, suggesting that the spectrum of beliefs at the time was much broader than was previously thought, and contains the seeds not only of orthodox forms of Christianity and Judaism, but of several strands of belief that lay on their fringes or were even hereticized. We still know very little for sure about the groups responsible for these scrolls, or their history. But we can use them to redraw the prehistory of Western (including Islamic) monotheism and its central problem, the origin and nature of evil.
Speaker(s):

Date and Time:

27 April 2014 at 11:00 am

Duration:


1 hour 30 minutes

Venue:


Conway Hall
Conway Hall
25 Red Lion Square
London
WC1R 4RL
0207 242 8034
http://www.conwayhall.org.uk/

More at Conway Hall...

Tickets:

£5/£2

Available from:

https://www.eventbrite.co.uk/e/sunday-lecture-the-dead-sea-scrolls-contours-of-belief-tickets-10600256653

Additional Information:

Tea & Coffee will be available.
Register to tell a friend about this lecture.
Comments
If you would like to comment about this lecture, please register here.