Beauty and Truth: A False Equation?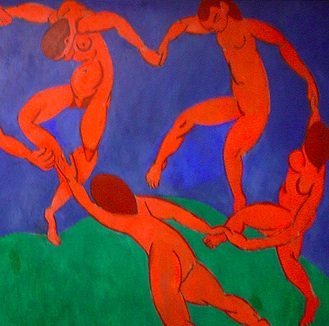 Award-winning science writer and broadcaster Philip Ball discusses the relationship between truth and beauty in scientific theory.
Einstein said that "the only physical theories that we are willing to accept are the beautiful ones", but as Philip Ball points out in a recent article in Aeon, the common ground between empirical truth and aesthetic delight is difficult to define. What is "beautiful" science, and is it the same thing as "beautiful" art? Why value simplicity, inevitability and symmetry in a theory, when "our galleries are not, on the whole, filled with paintings of perfect spheres"?
The talk begins at 7.30pm and will last approximately one hour, followed by questions. A glass of wine is included in the ticket price.
The event is at Toynbee Hall, Commercial Street (nearest tube Aldgate East). Tickets are £7, and £5 for Browser and Aeon readers.
If you have any questions about the event please get in touch: duncan@thebrowser.com.
Philip Ball is a freelance writer, having worked previously for many years as an editor of Nature. He writes on all areas of science, especially on its interfaces with the wider culture. He is the author of many books, including The Self-Made Tapestry, The Music Instinct, Curiosity and, most recently, Serving the Reich. His book Critical Mass won the 2005 Aventis Prize for Science Books.
Siân Ede is a writer and speaker on Art and Science. Formerly Arts Director at the Gulbenkian Foundation's UK Branch's until 2012, she pioneered its Art and Science programme between 1997 – 2009. She is editor and co-author of Strange and Charmed: Science and the contemporary visual arts (Gulbenkian 2000) and author of the seminal Art and Science (IB Tauris, 2nd edition 2008). Sian is a member of the board of National Theatre Wales, adviser to the Wellcome Trust and the Royal Society and gave the Royal Society's prestigious Wilkins-Bernal-Medawar prize lecture on Art and Science in 2008.
Speaker(s):

Date and Time:

7 July 2014 at 7:30 pm

Duration:


1 hour

Venue:


Toynbee Hall
28 Commercial Street
London
E1 6LS
020 7392 2930

Show map



Organised by:


Tickets:

7/5 Browser & Aeon readers

Available from:

http://www.eventbrite.co.uk/edit?eid=12028436377
Register to tell a friend about this lecture.
Comments
If you would like to comment about this lecture, please register here.