Beauty in Art as the Crystallisation of Virtue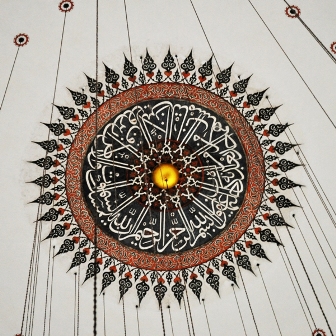 This lecture discusses the idea that the harmony of beauty in art is a reflection of a balanced and harmonious soul.
The harmony of beauty in art is a reflection of a balanced and harmonious soul, as is apparent by the juxtaposition of, for example, sacred and worldly architecture. That beauty is a crystallisation of a higher reality can be understood in relation to the degrees of being or five divine presences, of which the material is the most outward. Virtue is not a quality held by the human being, but the absence of impediment to the manifestation of divine qualities, the same qualities that are manifested in the beauty of nature and sacred art. Outwardly perceived beauty, then, is but the crystallisation of an incomparably deeper beauty.
Lecturer biography

Jonathan Bell has a doctorate in the biological sciences from the University of London and did postdoctoral studies at University of California. In addition to his work in science he has a long term interest in metaphysics and traditional art, and has travelled widely. He has worked in research in Morocco and West Africa, as a Senior Adviser for a rural development project in Bangladesh and a community disease control programme in Indonesia, and as a consultant for UNESCO. He presented a paper on the subject of beauty at a seminar organised by the Iranian Academy of Arts.
Register to tell a friend about this lecture.
Comments
If you would like to comment about this lecture, please register here.