Cultural Policy as a Tool for Change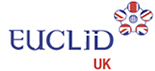 EUCLID (UK Cultural Contact Point) is pleased to announce a series of seminars focusing on key European issues and challenges.
EUROPE: Challenges, Examples & Opportunities
A Series of 5 Seminars.
It is generally accepted that culture (in the broadest sense – including entertainment, leisure, sport and the creative industries) can be a tool for regeneration and development in regional, urban and rural contexts.
In the newly enlarged Europe, where even more cities and regions are facing the need for innovative policies to deal with massive change in employment patterns and economic circumstances, cultural policy is evolving to constructively deal with these challenges.
This seminar will provide presentations from a range of European cities, regions and EU Member States, as well as presentations that will provide an overall analysis of significant trends and issues.
Michaela Butter, Director of External Relations, Arts Council England, East Midlands
Mik Flood, Director, Strategies for Art & Space
Christopher Gordon, freelance consultant, and expert for the Council of Europe
Keith Hackett, freelance consultant
Christine Hamilton, Centre for Cultural Policy Research, Glasgow
Péter Inkei, Director, Budapest Cultural Observatory
Zora Jaurova, Cultural Contact Point for Slovakia
Greg Richards, Interarts Cultural Observatory, Barcelona
For more information about the other seminars or to book on line, visit www.euclid.info/uk/seminars - or contact the EUCLID office for a Booking Form: Christine@euclid.info / 0151 709 2564
Speaker(s):

Michaela Butter | talks
Mik Flood | talks
Christopher Gordon | talks
Keith Hackett | talks
Péter Inkei | talks
Christine Hamilton | talks | www
Zora Jaurova | talks
Greg Richards | talks


Date and Time:

10 January 2005 at 10:00 am

Duration:


Full Day

Venue:


DCMS
2-4 Cockspur Street
London
SW1Y 5DH


Show map



Organised by:


Tickets:

£152.75

Available from:

Visit www.euclid.info/uk/seminars or contact the EUCLID office for a Booking Form: Christine@euclid.info / 0151 709 2564
Register to tell a friend about this lecture.
Comments
If you would like to comment about this lecture, please register here.