Thinking on Sunday - 'Nothing to be frightened of'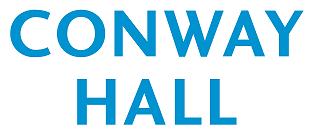 Chris Bratcher and Manu Bazzano talk about death
A sampling of novelist Julian Barnes' touching and very personal memoir of his experiences of death in the family, and the demise of the famous and obscure in literature and life, plus his own fears and ruminations on his own, entitled 'Nothing to be Frightened of', published in 2008 (available in paperback).
I will give a brief introduction to the book and some snippets from it, with comments to set the ball rolling. For example, the book begins with what he claims to be his standard response to questions about what he believes: "I don't believe in God, but I miss Him"; a statement (actually about the cultural and artistic legacy of others' belief) which Barnes' philosopher brother considers "soppy". Do you agree?
It would nice if attendees were familiar with the book, so that they could give their own take on it and recount bits they liked or otherwise.
Chris Bratcher is a former Chair and Treasurer of Conway Hall Ethical Society, and practised Sunday session talks giver and lecturer on a wide range of topics born of his academic philosophical discipline of Ethics and the Philosophy of Mind, and from his studies in Literature and Fine Arts.
Manu Bazzano
I will discuss this subject from a Zen perspective. Living-and-dying is one word in Zen (shoji), a river running towards the sea, a river that cannot go back to the source. Our suffering is often caused by wanting to stand by the riverbank. The task of the psychotherapist is often thankless: urging the client back to the river of life thus renewing the promise of death. Even more thankless is the task of the philosopher: remembering the initial commitment to remain attentive of the delicate labour of death. Memento mori – "remember that you will die" --not the shrill overtones of religion but as a tonic of remembrance urging us towards a fuller and more meaningful life.
Manu Bazzano is an existential psychotherapist and an ordained Zen monk. He lectures in philosophy and psychology and facilitates seminars and workshops worldwide. He is the author and editor of several books including Zen Poems (2002); Haiku for Lovers (2004); Buddha is Dead (2006); The Speed of Angels (2009); Spectre of the Stranger (2012); After Mindfulness: New Perspectives on Psychology and Meditation (2014).
Speaker(s):

Date and Time:

21 September 2014 at 11:00 am

Duration:


1 hour 30 minutes

Venue:


Conway Hall
Conway Hall
25 Red Lion Square
London
WC1R 4RL
0207 242 8034
http://www.conwayhall.org.uk/

More at Conway Hall...

Tickets:

£3/£2

Available from:

http://www.conwayhall.org.uk/chris-bratcher

Additional Information:

Tea & Coffee will be available.
Register to tell a friend about this lecture.
Comments
If you would like to comment about this lecture, please register here.