Thinking on Sunday - The origin of World War One – hidden history and lessons for today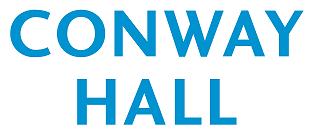 Ken MacIntyre talks on the origins of World War One – hidden history and lessons for today
The causes of the First World War are usually ascribed to a terrible accident of alliances colliding with Balkan intrigues and ancient hatreds or German ambitions that got out of hand. A recent controversial book, Hidden History: the secret origins of the First World War (Mainstream Publishing) by researchers Gerry Docherty and Jim McGregor published in 2013, makes the startling claim that the war was planned by a clandestine elite group of powerful men in London who successfully deceived Parliament and the country. The authors draw the history of the group founded by Cecil Rhodes by American historian Carroll Quigley. The talk will discuss this in the context of how ruling elites have used deception to advance their interests over the centuries including today. Conspiracy theory or conspiracy fact? Judge for yourselves.
Ken MacIntyre has previously presented a talk at Conway Hall on the financial crisis and the nature of money in March 2013 and researches financial and other matters in the context of elite politics. He has Masters degrees from both Edinburgh and London Universities and is a qualified pensions professional.
Chair - Deborah Lavin
Deborah Lavin is an active member of the Socialist History Society. She has written one of its occasional papers Bradlaugh Contra Marx, Radicalism vs Socialism in the First International. She is currently in the final stages of a Life and Times of Dr Edward Aveling, which covers the same 19th century radicalism vs socialism theme.
Originally an actress, Deborah has also written several plays including The Body Trade, a brutal comedy about the illegal traffic in human organs, produced in Berlin (Stukke Theatre) and Aachen (Grenzlandtheatre) in Germany and Happy Families produced twice in Tokyo. (Studio-Life Theatre and Atelier Theatre).
Deborah now also gives talks mostly on 19th century radicalism and socialism and more recently on the Causes of the First World War.
Deborah has curated and is chairing the autumn seasons of talks at Conway Hall, Stop the First World War. She is also giving a talk The Commune of Paris in Camden on Bradlaugh and Marx's colossal row over the Commune at the Camden Local history Centre on October 9th 2014.
Speaker(s):

Date and Time:

12 October 2014 at 11:00 am

Duration:


1 hour 30 minutes

Venue:


Conway Hall
Conway Hall
25 Red Lion Square
London
WC1R 4RL
0207 242 8034
http://www.conwayhall.org.uk/

More at Conway Hall...

Tickets:

£3/£2

Available from:

http://www.conwayhall.org.uk/ken-macintyre

Additional Information:

Tea & Coffee will be available.
Register to tell a friend about this lecture.
Comments
If you would like to comment about this lecture, please register here.