London Thinks: Shouting Back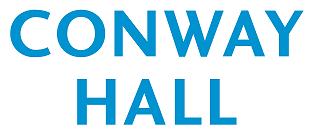 Two of the UK's finest feminist firebrands will discuss the evolution of 21st Century feminist campaigning and how to solve the problem of institutionalised sexism in society.
Caroline Criado-Perez is a freelance journalist and feminist campaigner. She is co-founder of The Women's Room, an organisation and database that campaigns for more women experts in the media, and she led the campaign to keep women on banknotes, for which she received a barrage of rape and death threats. She has a degree in English Language & Literature from Keble College, Oxford, is completing an MSc in Gender at LSE, and is currently writing a book about inspiring women around the world, called Do It Like A Woman: The New Pioneers, which will be published by Granta in 2015. Caroline was the recipient of the Liberty Human Rights Campaigner of the Year Award 2013.
Laura Bates is the founder of the award-winning Everyday Sexism Project, an ever-increasing collection of over 70,000 women's experiences of gender imbalance. The project has expanded into 18 countries worldwide and become internationally renowned, featuring in media from the New York Times to French Glamour, CNN to Grazia South Africa, Cosmopolitan to the Times of India.
Laura was named one of the Huffington Post's 'Most inspirational women of 2012' and a Woman of the Year 2013 by Cosmopolitan and the Sunday Times. The Guardian named her as a 'Rising Star' to watch in 2014. She was named one of the 50 most influential Left-Wingers in the UK by the Telegraph and one of the 50 top tweeters to follow by the Times. She won the 'Smart Woman' award at the Red Magazine women of the year awards in 2014.
The event will be chaired by Samira Ahmed.
Samira has worked as a News Correspondent and a reporter on the Today programme and Newsnight, where she was one of the first broadcast journalists to investigate the rise of Islamic radicalism on British university campuses in the early 1990s.
Speaker(s):

Laura Bates | talks | www
Caroline Criado-Perez | talks | www


Date and Time:

9 October 2014 at 7:00 pm

Duration:


1 hour 30 minutes

Venue:


Conway Hall
Conway Hall
25 Red Lion Square
London
WC1R 4RL
0207 242 8034
http://www.conwayhall.org.uk/

More at Conway Hall...

Tickets:

£15/£5

Available from:

http://www.conwayhall.org.uk/shouting-back

Additional Information:

Doors & Reception: 18:30. Start: 19:30. Ends: 21:30
Complementary wine and nibbles are available from 6.30pm.
Register to tell a friend about this lecture.
Comments
If you would like to comment about this lecture, please register here.