Martin Rowson's "The Coalition Talk"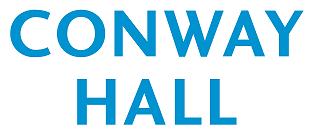 Professors Lord Layard, Elaine Fox, and Heather Widdows discuss happiness.
After the historic General Election of 2010, Britain ended up with a Tory-Lib Dem coalition government. While the media has reported onits highs and lows, no one has captured the cabinet's actions better than Martin Rowson, who has been documenting his own version of events in cartoons for The Guardian, The Mirror, The Morning Star and other publications. 'The Coalition Book' collects his best, most brutally funny and visceral cartoons from the last four years.
Cameron and Clegg take centre stage as we're reminded of some of the highlights of their term in power: phone-hacking, double-dip recession, riots, endless arguments about Europe - topics that will be central to the debate in the lead up to the next general election in 2015. Rowson provides a full cast list of the principle players from the world of politics and the media, and a brief descriptive scene-setter to each cartoon. Laced with Rowson's characteristically savage satire, 'The Coalition Book' is a political pantomime with a rottweiler's bite.
One of Britain's best-loved cartoonists, Martin Rowson has contributed regularly to The Guardian, Daily Mirror, The Times, The Spectator, Time Out, The New Statesman and many other publications. He is also the author of several graphic novels including adaptations of The Wasteland, Gulliver's Travels, and Tristam Shandy (SelfMadeHero). His prose books include The Dog Allusion: Gods Pets and How to be Human, and the memoir Stuff. He lives in London.
Speaker(s):

Date and Time:

12 December 2014 at 7:30 pm

Duration:


1 hour 30 minutes

Venue:


Conway Hall
Conway Hall
25 Red Lion Square
London
WC1R 4RL
0207 242 8034
http://www.conwayhall.org.uk/

More at Conway Hall...

Tickets:

£5/free

Available from:

http://www.conwayhall.org.uk/martin-rowsons-the-coalition-book

Additional Information:

Tickets: £5 Standard Advance, Free for Ethical Society Members. £24.99 with book pre-order (to collect on the night).
Register to tell a friend about this lecture.
Comments
If you would like to comment about this lecture, please register here.