From stress to psychosis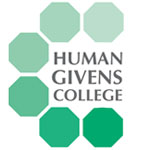 The criteria for a much-needed new model that integrates psychotherapy with the latest findings about brain functioning and behaviour.
The groundbreaking training day explores what happens in the brain when it is put under stress and how this affects our emotional life and mental health. It also shows how the latest knowledge and insights can be easily applied to improve the mental health of people suffering from a wide range of conditions - including the more serious.
Register to tell a friend about this lecture.
Comments
If you would like to comment about this lecture, please register here.