Tackling addiction: Understanding and treating all types of addictive behaviour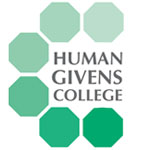 New insights into the process of addiction and the destructive dissociative elements that fuel it.
Joe Griffin's new science-based insights into what is happening in our brain when we become addicted, and the advances this increased understanding has brought to treatment, represent a major leap forward in the successful treatment of addictions of all sorts and are reducing the suffering of thousands. As well as exploring these, this lively training day provides an essential overview of a wide variety of addictive behaviours, including what they have in common and explains in detail the most successful ways of rapidly breaking addictive patterns ad preventing relapses using psychotherapy informed by these latest neuro-scientific findings.
Register to tell a friend about this lecture.
Comments
If you would like to comment about this lecture, please register here.