Understanding anxiety and managing it without drugs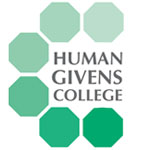 New information about the biological and psychological forces that make people anxious - and how these affect treatment.
Panic attacks, social anxiety, post traumatic stress disorder (PTSD), phobias, psychosexual problems, obsessional compulsive disorders (OCD) and anxiety related to work, money, health, surgery, childbirth, terror threats and death are a problem for thousands of people - causing untold suffering and costing the taxpayer huge sums of money. Prolonged anxiety also makes us susceptible to a wide range of mental health disorders and physical illness. Julian Penton shows the best ways to treat anxiety-disorders, and also looks at why it isn't just ill health that causes anxiety in normal people, but anxiety that causes ill health (for example when raised anxiety levels suppress the immune system).
Register to tell a friend about this lecture.
Comments
If you would like to comment about this lecture, please register here.