From self-harm to self-belief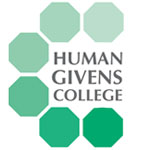 This key training day demystifies self-harming and its causes and shows why we should not give up on people.
It's common to feel powerless in the face of such wilful self-destruction - and many also find such behaviour difficult to understand or sympathise with - but armed with the clear, research-based framework and practical skills taught on this course, you needn't feel that way again. Its wealth of information and useful tips will ensure you give sufferers the best chance of moving on in their lives - you will also hear from people who have completely stopped (or dramatically reduced) self-harming and are now living fulfilled lives.
Register to tell a friend about this lecture.
Comments
If you would like to comment about this lecture, please register here.