Effective brief therapy strategies and language skills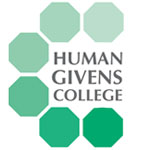 A course to arm you with skills and strategies for successfully helping people resolve emotional turmoil as quickly as possible.
The demand for improved outcomes from brief, psychological treatments for emotional problems continues to grow, and for three reasons: the rise in the number of disturbed people; the cost constraints put upon the medical and caring professions; and the increasing realisation of the risks associated with drug treatments. By distilling the essence of proven approaches and working with the givens of human nature through the APET model, this lively two-day course show you how any team of professional healthcare workers can safely incorporate brief therapy techniques into their work with patients.
Register to tell a friend about this lecture.
Comments
If you would like to comment about this lecture, please register here.