How to create and use stories that help emotionally distressed children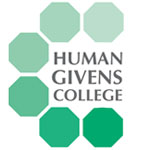 This course will teach you innovative new ways to engage with children who are hard to reach and help them.
Stories play a crucial role in children's development - through the ways the different characters think, act and overcome difficulties, they gain important templates for understanding the world and dealing with the challenges and situations they will meet in life - both now and in the future. And as all children love stories, this natural affinity provides us with an incredibly powerful, non-intrusive and non-directive way to help emotionally distressed and abused young people.
Register to tell a friend about this lecture.
Comments
If you would like to comment about this lecture, please register here.