Treating context-blindness: How to enlarge people's perspective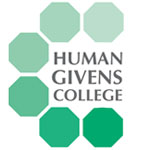 A solid understanding of 'caetextia' and why it is so important to know what it means for individuals and society.
Context-blindness (caetextia) is a little appreciated problem yet it is often a major contributing factor behind many of the world's problems - it can aggravate volatile situations and destroy relationships, organisations and even environments. This inability to see the wider picture arises whenever people operate solely, for whatever reason, from one of the two mental modes: logical, straight-line thinking or thinking by random associations. You will leave with a better ability to perceive caetextia in individuals and organisations, the knowledge of what is likely to be causing it, and most importantly, what you can do to restore the balance.
Register to tell a friend about this lecture.
Comments
If you would like to comment about this lecture, please register here.