Mindfulness in Human Givens Practice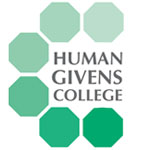 A detailed explanation of what mindfulness is also highlighting how it corresponds to certain aspects of the human givens approach.
The useful mental discipline of mindfulness (which is much older than the Buddhist tradition many Western people think it derives from) is being increasingly employed by psychotherapists to alleviate a variety of mental and physical conditions. This is because it can be extremely helpful for limiting the time people spend misusing their imagination by catastrophising (which so often significantly adds to their distress and can lead to mental health problems, such as anxiety and depression) by training them to be able to focus, at will, their attention on the present.
Register to tell a friend about this lecture.
Comments
If you would like to comment about this lecture, please register here.