How to work effectively with troubled and troublesome teenagers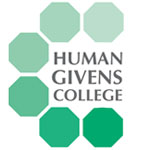 A practical and humorous approach to the bewildering array of models currently directed at front-line workers.
The programme is varied and intensive, yet lively with a strong focus on gaining skills. It clarifies what healthy teenage development looks like, why things can go wrong and the best ways to help young people overcome obstacles and begin to create lives for themselves that work well. Richard also shows how, by working with the 'givens' of human nature, and ensuring that sound knowledge of how people really function is applied intelligently to teenagers, you can speed up progress and bring them real benefits.
Register to tell a friend about this lecture.
Comments
If you would like to comment about this lecture, please register here.