Think straight - communicate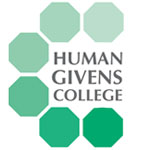 The psychology of communication to transform family life, healthcare, psychotherapy, education and business.
Effective communication skills are essential if we want to make a significant contribution to society through our work or achieve our personal goals. All too often otherwise highly accomplished people are held back in their careers or stymied in their personal relationships by not getting across what they need to express.
Register to tell a friend about this lecture.
Comments
If you would like to comment about this lecture, please register here.