All The Lord Tredegars in One Talk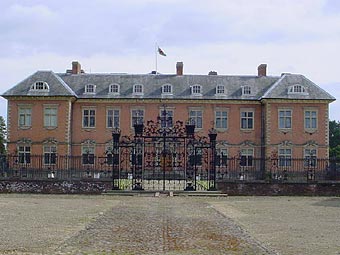 An illustrated talk about the six Lord Tredegars. Charles (1859-1875), Godfrey ( 1875-1913 ), Courtenay ( 1913-1934), Evan ( 1934-1949), Frederic ( 1949-1954) and John ( 1954-1962). How one family dynasty in South Wales was regenerated in 1792 and finally became extinct in 1962.
' The Kings of South Wales"
Charles Morgan Robinson Morgan (1792-1875) - 1st Baron 1859-1875
Godfrey Charles Morgan ( 1831-1913) - 2nd Baron 1875-1913
Courtenay Charles Evan Morgan (1867-1934) 3rd Baron 1913-1934
Evan Frederic Morgan (1893-1949) 4th Baron 1934-1949
Frederic George Morgan ( 1875-1954) 5th Baron 1949-1954
Frederick Charles John Morgan (1908-1962) 6th Baron 1954-1962
The main seat of the Morgans was Tredegar House, Newport ( now managed by the National Trust). They also had Ruperra Castle ( for the heir in waiting ) and Honeywood House, Dorking, Surrey as well as property interests in London, especially in the East End.
Speaker(s):

Date and Time:

9 December 2014 at 7:00 pm

Duration:


2 hours

Venue:


Pontllanfraith Local History Society
Caerphilly CouncilsBuildings
Pontllanfraith House, Blackwood Road
Pontllanfraith , Blackwood
NP12 2YW


Show map



Organised by:


William Cross, FSA Scot
See other talks organised by William Cross, FSA Scot...

Tickets:

Donation

Available from:

Contact the History Club's Secretary Bill Moses for further details

Membership Information:

This is a members-only event


Contact the History Club's Secretary Bill Moses for further details

Additional Information:

William Cross, FSA Scot is the Author of five books that feature the Lord Tredegars of Tredegar House, Newport, South Wales. His latest book is " Evan Frederic Morgan: Viscount Tredegar: The Final Affairs : Financial and Carnal."
Register to tell a friend about this lecture.
Comments
If you would like to comment about this lecture, please register here.