Plato's Republic and the Fable of Erus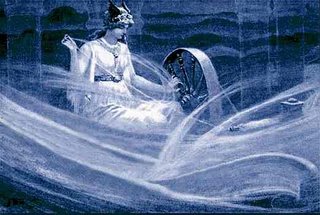 Plato's Republic culminates with a myth - why, and what is its message?
Sometimes known as the myth of Er, this fable concerns the account of a man who died in battle, but who revived as he was on his funeral pyre 12 days later; and relates all that he experienced during his period in the post-death state, especially with regard to the passage, rewards and trials of those souls who have lead a just or an unjust life. Full with symbolic and mystical imagery, this apologue has profound implications for all of us, as we consider what may happen to human souls after the physical body has suffered what is known as death, and in full accordance with the manner of life that has been lived during our time on this earth.
More details on the Prometheus Trsut's website: www.prometheustrust.co.uk
Register to tell a friend about this lecture.
Comments
If you would like to comment about this lecture, please register here.