Tracing your European Ancestors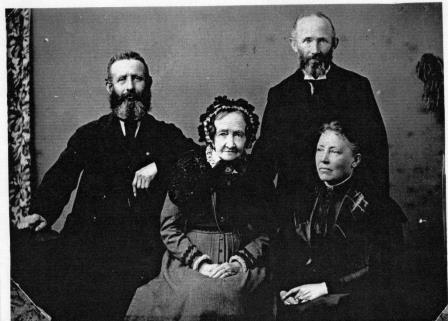 Learn about how Europe's history impacts on your family history research and find out more about the cultural, social, economic and political lives of your European ancestors.
In the first session, Julie Goucher provides a broad overview on family history research in Europe. The Continent spans more than 30 countries and has been subjected to wars, political unrest and border changes. Europe's different languages, cultures and religions all play a part in family history research. Topics covered include:
- the obstacles and pitfalls you may encounter;
- the major historical events that have had a marked effect on family history, especially the impact of the world wars and regional conflicts, border changes and movements of populations;
- the concept of researching European surnames and how that might link into European DNA projects.
In the second session, Julie features key resources, some well-known and others less so, for researching European ancestry. These enable you to explore ancestral and family history sites. They also allow you to embrace the cultural, social, economic and political lives of your European ancestors. Topics covered include:
- researching in the historical context of the time – your people in their place in their time;
- understanding that how important context is to successful European research;
- bringing your ancestors to life so that they become more than just names.
Speaker(s):

Julie Goucher | talks


Date and Time:

4 June 2016 at 2:00 pm

Duration:


3 hours

Venue:


Society of Genealogists
14 Charterhouse Buildings
Goswell Road
London
EC1M 7BA
020 7553 3290
https://societyofgenealogists.arlo.co/w/

More at Society of Genealogists...

Tickets:

£20.00

Available from:

Visit events@sog.org.uk or phone 020 7553 3290.

Additional Information:

To hold a place for you, the course must be paid and booked in advance.
Register to tell a friend about this lecture.
Comments
If you would like to comment about this lecture, please register here.