London Thinks: The Rise of UKIP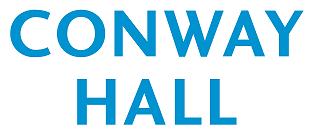 The Rise of UKIP: Where did it come from, and how far can it go in the general election?
With just weeks to go until arguably the most unpredictable General Election in a generation, London Thinks invites you to a discussion in which we try to understand the UK Independence Party. We will be discussing the party's origins, who its supporters are and just why its message has been so effective. Will the "UKIP earthquake" continue on to the general election, and what could that mean for the future of British politics?
Matthew Goodwin is Associate Professor of Politics at Nottingham University. He is also Associate Fellow at the Royal Institute of International Affairs, Chatham House. Matthew's main area of research is political behaviour in Britain and Europe, with a particular interest in political parties, electoral behaviour, Euroscepticism and immigration. He has published widely in these areas, including this year's Political Book of the Year, Revolt on the Right, covering the rise of UKIP.
Daphne Halikiopoulou is Lecturer in Comparative Politics, specialising in nationalism and party competition in Europe. She is mostly interested in the radical aspect of nationalism: political mobilization, right-wing extremism, religious extremism and the politics of exclusion - both in terms of the causes of their success (and failure), and in terms of policy including immigration, citizenship and the treatment of minorities. She is author of 'The Golden Dawn's Nationalist Solution: Explaining the Rise of the Far Right in Greece' (Palgrave Macmillan 2015, with Sofia Vasilopoulou)
Peter Kellner is President of YouGov. He was previously a journalist and political commentator for the Sunday Times, Independent, New Statesman, Evening Standard, BBC Newsnight, BBC election programmes and Channel 4 News. His company, YouGov is widely regarded as having made the most accurate forecasts for the 2014 European Elections.
The panel will be chaired by Helen Lewis, Deputy Editor of the New Statesman.
Tickets: £15 (£5 for Ethical Society Members and concessions - unwaged/students/retired).
Discount also available to new members signing up via Eventbrite.
Doors open 19:00.
N.B. This event will be filmed on the night. By purchasing a ticket you are giving your consent in being filmed and broadcast for release at a future date in the public sphere for educational purposes.
Speaker(s):

Prof Matthew Goodwin | talks | www
Dr Daphne Halikiopoulou | talks | www
Peter Kellner | talks | www


Date and Time:

19 March 2015 at 7:30 pm

Duration:


2 hours

Venue:


Conway Hall
Conway Hall
25 Red Lion Square
London
WC1R 4RL
0207 242 8034
http://www.conwayhall.org.uk/

More at Conway Hall...

Tickets:

£15, £5 for members and concessions

Available from:

EventBrite

Additional Information:

https://www.eventbrite.co.uk/e/the-rise-of-ukip-tickets-15806899863
Register to tell a friend about this lecture.
Comments
If you would like to comment about this lecture, please register here.