Family History for Beginners - Finding Out About Parish Registers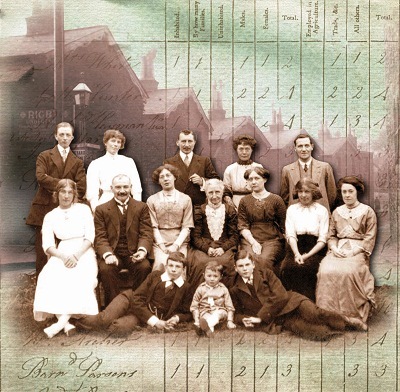 To move back in time, you know that you need to search parish registers. But where are they and what's in them?
Learn how to search for records of baptism, marriage and burial in parish registers. Before the national registration of vital events started in 1837, the main records made of baptisms, marriages and burials were the parish registers or a similar record kept by nonconformist denominations. So parish registers are extremely important for researching your family history from 1836 back to the 16th century.
Louise Taylor covers:
- where to find parish register records;
- the best way to search online on websites;
- the best way to search records not yet online;
- the most effective way to approach these records.
You can, of course, find copies of parish register transcripts libraries, in the Record Office, or within the collections of genealogical organisations. The Society of Genealogists holds the largest collection, having transcripts for some part of the records of about 10,000 of the approximately 12,500 ancient parishes.
Speaker(s):

Louise Taylor | talks


Date and Time:

16 April 2016 at 2:00 pm

Duration:


3 hours

Venue:


Society of Genealogists
14 Charterhouse Buildings
Goswell Road
London
EC1M 7BA
020 7553 3290
https://societyofgenealogists.arlo.co/w/

More at Society of Genealogists...

Tickets:

£20.00

Available from:

Visit events@sog.org.uk or phone 020 7553 3290.

Additional Information:

To hold a place for you, the talk must be paid and booked in advance.
Register to tell a friend about this lecture.
Comments
If you would like to comment about this lecture, please register here.