The Life and Secrets of Almina Carnarvon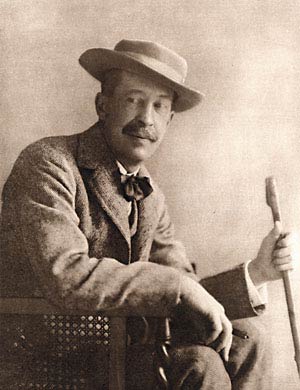 An Illustrated talk from William Cross, FSA Scot on Almina, 5th Countess of Carnarvon, of Tutankhamun Fame and Highclere Castle, the back drop to Downton Abbey
A remarkable story of riches to rags....
Who Was Almina, Countess of Carnarvon?
Almina was born in London on 14 April 1876, but her birth was not registered in England until four years later. Christened Almina Victoria Marie Alexandra Wombwell later Herbert, later Mrs Dennistoun, from 1923 she termed herself Almina, Countess of Carnarvon. Her mother was French, her father was probably English. Almina's childhood was spent among the decaying vestiges of old French and Spanish aristocrats.

Almina grew up in Paris, spoke fluent French and was later a debutante in the London Season of 1893. She lived and loved for nine decades – married the 5th Earl of Carnarvon in 1895 and Lt. Col Ian Onslow Dennistoun in 1923. Lord Carnarvon died in 1923 (in Egypt). Ian died in 1938 (in London). Almina was Chatelaine of Highclere Castle ( the back drop to TV's Downton Abbey) from 1895 until 1923.
Almina made a major contribution to nursing the wounded in the Great War and ran a series of plush nursing homes in London and surrounds from 1914-1943. Here she pampered the rich, famous and many Royals.
Almina spent a King's Ransom: principally the legacies from her mother, Marie Boyer, who died in 1913, and from her godfather-guardian, Baron Alfred de Rothschild, who died in 1918. Almina also received the proceeds of the 5th Earl's Will. Almina was made bankrupt in 1951 and died in Bristol on 8 May 1969, aged 93.
Speaker(s):

Date and Time:

1 April 2015 at 7:00 pm

Duration:


2 hours

Venue:


Gwent Osteoporosis Group
Village Hall Llanover,
Llanover
NP7 9HB


Show map



Organised by:


William Cross, FSA Scot
See other talks organised by William Cross, FSA Scot...

Tickets:

Contact Gwent Osteoporosis Group

Available from:

Contact Gwent Osteoporosis Group

Membership Information:

This is a members-only event


Contact the membership secretary of the Gwent Osteoporosis Group

Additional Information:

William Cross, FSA Scot is the author of FIVE Books on the Herbert family ( Earls and Countesses of Carnarvon). He is an authority on the 4th, 5th and 6th Countesses of Carnaron. Tonight he reveals the secrets of Almina, the 5th Countess of Carnarvon
Register to tell a friend about this lecture.
Comments
If you would like to comment about this lecture, please register here.