Observing language change and language processing: Old manuscripts, new brains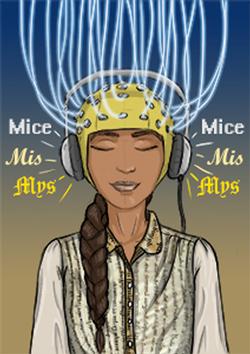 Chaired by: Professor Nicholas Sims-Williams FBA, SOAS, University of London
Anna Morpurgo Davies Lecture, by Professor Aditi Lahiri FBA, 4.15pm
Speech requires a speaker and a listener, and both have their roles to play in language transmission and change. No word is ever spoken exactly the same even by the same speaker. Despite subtle variation, listeners understand with remarkable ease. It is the speaker-listener interaction that prevents human language from ever remaining static: change is subtle, but persistent and relentless. This talk traces language change and language processing, drawing on evidence of rather different kinds: old manuscripts, the traditional source of philology, as well as modern speech analysis and brain imaging techniques.
About the speaker:
Aditi Lahiri obtained her doctorate degrees from the University of Calcutta and Brown University. After teaching at UCLA and UC Santa Cruz, she became a research scientist at the Max Planck Institute for Psycholinguistics, in the Netherlands, followed by the Chair of General Linguistics at the University of Konstanz, Germany. Her honours and awards include the Leibniz Prize (from the German Research Foundation, 2000), Fellow of the British Academy (2010), and an honorary life member of the Linguistic Society of America (2013).
In 2011, the British Academy and the Philological Society entered into an agreement to hold a joint annual event - alternating between a panel discussion and a lecture. The lecture was first delivered in 2013. In 2014, the Academy and the Society agreed to name the joint lecture after Anna Morpurgo Davies Hon DBE, FBA (d. 2014), a former President of the Society.
Image copyright: Faculty of Linguistics, Philology and Phonetics, University of Oxford
Speaker(s):

Professor Aditi Lahiri | talks


Date and Time:

8 May 2015 at 4:15 pm

Duration:


1 hour 30 minutes

Venue:


British Academy
10-11
Carlton House Terrace
London
SW1Y 5AH



More at British Academy...

Tickets:

Free

Available from:

FREE. Registration not required.
Seats allocated on a first come, first served basis.

Additional Information:

If you have any questions about this event please call the Events Team on 020 7969 5200 or email events@britac.ac.uk
Register to tell a friend about this lecture.
Comments
If you would like to comment about this lecture, please register here.