Dr Martin Shaw on the Trickster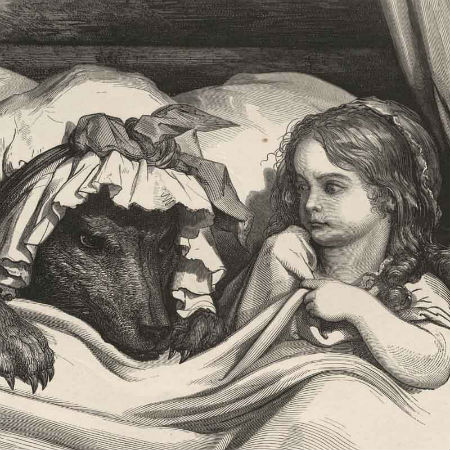 An evening of story, commentary, and sheer speculation on the mythical figure of the Trickster.
Wolverine blazes with hunger, Hermes thieves his brother's cattle, Coyote trades a lonely hunter, a song makes old men turn to God, and a hare-hag flees a silver bullet... trickster has many guises. Dr Martin Shaw leads us into a fast and dangerous current of trickster stories.
He claims we're living not in a Goddess time, or a Zeus era, but in a trickster moment. If that's the case, then where do we find the company of a contemporary trickster? In the crook, the con-man, or still (just about) in service to the sacred? The Greek word Metis, meaning a skill or cunning, is what Shaw suggests we'd be wise to study. Crazy wisdom or smoke and mirrors? Come and make your own mind up. And be warned - these are not stories for the faint hearted.
'lay a trap for a trickster, but beware of an honest man' Arabian proverb
After the story and talk, it'll be your chance to talk, question, muse and mull over what you've heard, what you think, what you agree with and what you don't – whilst drinking wine and nibbling nibbles.

TIMETABLE
7.00pm Talk begins
8.15pm Audience Wine & Conversation (timing may vary)
9.15pm Event finishes (timing may vary, depending on how much discussion goes on)
MARTIN SHAW is a man who sometimes keeps a bear under his chair. An award winning author, storyteller and director of the West Country School of Myth in Devon; he devised and led the Oral Tradition course at Stanford university, and is principal teacher at the Great Mother Conference in the United States. His translations of Gaelic and Welsh folklore (with Tony Hoagland) have been published in the Mississippi Review, Poetry International, Kenyon Review, Orion, Poetry Magazine. David Abram describes his latest book, Snowy Tower, as 'an outrageous piece of magic', and Robert Bly describes him as 'a true master'.
Speaker(s):

Date and Time:

6 May 2015 at 7:00 pm

Duration:


2 hours

Venue:


Swedenborg House
David Wynter Room 2nd floor
20-21 Bloomsbury Way
London
WC1A 2TH
07931 896857
http://www.timlebon.com
Show map



Organised by:


The Crick Crack Club
See other talks organised by The Crick Crack Club...

Tickets:

£8 (plus booking fee)

Available from:

http://www.eventbrite.co.uk/e/crick-crack-club-talks-the-one-they-track-with-silver-by-dr-martin-shaw-tickets-15936943828?aff=erelexporg

Additional Information:

An evening in two parts. 50 minute talk, then interval with free wine and nibbles, followed by questions/conversation led by speaker.
Register to tell a friend about this lecture.
Comments
If you would like to comment about this lecture, please register here.