The Lat Man On The Moon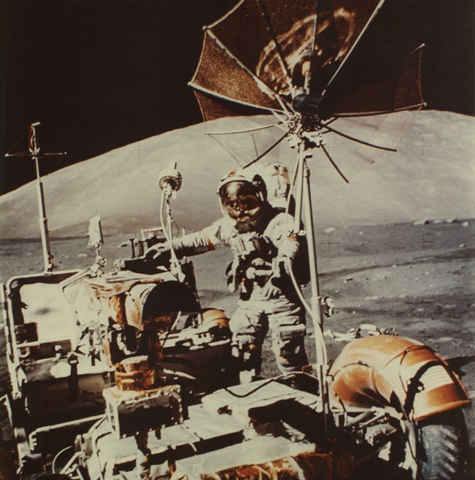 Alongside our exhibition, Apollo8×10, showcasing vintage NASA prints, Daniel Blau presents a talk by award winning film director Mark Craig.
Mark Craig's most recent documentary feature film, The Last Man on the Moon, recounts the extraordinary story behind former Apollo astronaut Gene Cernan's personal and professional journey. This astonishing documentary grants its viewers an unprecedented insight into an astronaut's personal life experiences. Exclusive excerpts from the soon to be released film show photographs Cernan personally took during the Apollo 17 mission.
Register to tell a friend about this lecture.
Comments
If you would like to comment about this lecture, please register here.