Avatars & Gods Who Came to Earth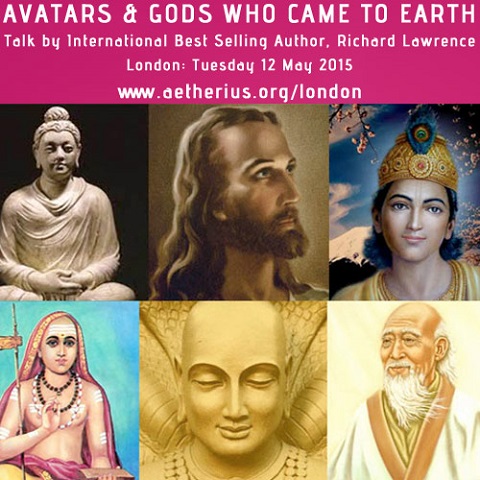 Talk by International Best Selling Author, Richard Lawrence
From our earliest records, Gods in human form, known in eastern writings as Avatars, have walked among us. These are not just the stuff of legend but of reality. Richard will explain the nature of Divine incarnations upon Earth through the millennia including Sri Krishna, the Lord Buddha, the Master Jesus, Hercules, Moses, Samson, Sri Patanjali, Lao Tzu, Sri Sankaracharya, Saint Peter and, most recently, Dr. George King.
What was it like for these and other elevated beings to be born on Earth? Where did they come from and why did they accept such limitation and suffering? Who directed the missions they each performed to perfection? What does the future hold for the next coming and who is the Lord of Earth who has always been with us?
In this fascinating lecture, Richard will look behind the veil of history and reveal the true plan for world salvation and enlightenment.
www.aetherius.org/London
www.richardlawrence.co.uk
Register to tell a friend about this lecture.
Comments
If you would like to comment about this lecture, please register here.