Art versus Genocide – Armenian Survival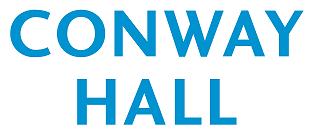 Why did it take a hundred years for the world to recognise the Armenian Genocide?
Nouritza Matossian, a writer of seminal biographies and daughter of genocide survivors, asks the question: why did it take a hundred years for the world to recognise the Armenian Genocide of 1915 by the Young Turks in the Ottoman Empire?
A million and a half citizens were uprooted, tortured, killed, robbed of goods and lands. Most countries condemn 'the first genocide of the 20th century', yet England and the USA support Turkey in its denial.
Nouritza argues that surviving artists transformed their traumas and raped culture into modern masterpieces. Arshile Gorky, Alan Hovhannes, Aram Khatchaturian, William Saroyan, Charles Aznavour, Sergei Parajanov helped to defeat genocide.
Nouritza Matossian is a writer, performer, film-maker and human rights activist. Her two celebrated biographies, on composer Iannis Xenakis, and Black Angel, The Life of Arshile Gorky, were made into films. Director, Atom Egoyan, based Ararat, his taboo breaking genocide feature on her Gorky monograph and modelled the female lead on Nouritza.
She toured her one-woman show The Double Life of Arshile Gorky, in over a hundred productions. She made a prize-winning film on the Istanbul Armenian editor murdered in 2007, Hrant Dink, Heart of Two Nations. She speaks nine languages, was formerly Hon. Cultural Attaché of the Armenian Embassy, and is currently Director of the Armenian Institute, London.
Speaker(s):

Date and Time:

14 June 2015 at 11:00 am

Duration:


1 hour 30 minutes

Venue:


Conway Hall
Conway Hall
25 Red Lion Square
London
WC1R 4RL
0207 242 8034
http://www.conwayhall.org.uk/

More at Conway Hall...

Tickets:

£0- £3

Available from:

Additional Information:

http://conwayhall.org.uk/event/art-versus-genocide-armenian-survival/
Register to tell a friend about this lecture.
Comments
If you would like to comment about this lecture, please register here.