Lecture on Competition and Capitalism: counting the human and societal cost.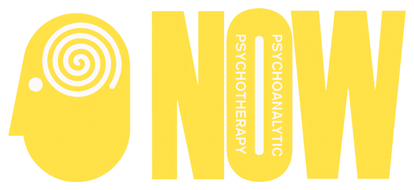 George Monbiot, Nick Pearce and Julian Lousada will be discussing the societal impact of competition and capitalism.
Lecture on Competition and Capitalism: counting the human and societal cost.
Possibly the most important General Election in living memory has just happened. Registered voters bear an exceptionally heavy burden of responsibility.
So much is at stake: our economy, our living standards and disparities of wealth between the richest and poorest, the NHS, our membership of the European Union, the union with Scotland, the way in which those experiencing a mental illness are treated and cared for…
At the heart of these issues sits a conversation about what kind of country we want to live in and what values we subscribe to.
And the elephant in the room at the heart of this conversation is the economic system in which we live.
So many of us take it for granted that we will always live under the particularly competitive form of Capitalism our economy follows, but is this model really in the long-term interests of our country?
One month after the election, we will be hosting a lecture on the psychological and societal impacts of Competition and Capitalism.
George Monbiot (Guardian columnist and author of books such as Captive State), Nick Pearce (Director of the Institute for Public Policy Research and former head of the No 10 Policy Unit) and BPC Chair Julian Lousada will discuss many of the issues raised by this subject. Expect to hear highly thought out and well-articulated answers to questions such as:
What kind of impact on society are Competition and Capitalism having?
How is it affecting our mental health?
What effect, if any, is it having on the quality of our relationships?
If you go to one event tackling the deep underlying issues at the heart of our current political debate, then make it this one. We promise an extremely thought-provoking evening.
Speaker(s):

Mr. George Monbiot | talks | www
Nick Pearce | talks | www
Julian Lousada | talks | www


Date and Time:

5 June 2015 at 7:00 pm

Duration:


1 hour

Venue:


British Psychoanalytic Council
Regents University
Inner Circle, Regent's Park
London
NW1 4NS
02075619240
http://www.psychoanalytic-council.org

More at British Psychoanalytic Council...

Tickets:

£15

Available from:

Tickets can be purchased over the phone or online at http://www.bpc.org.uk/news/lecture-competition-and-capitalism-counting-human-and-societal-cost

Additional Information:

BPC office number 02075619240
Register to tell a friend about this lecture.
Comments
If you would like to comment about this lecture, please register here.