A history of philosophy through garden design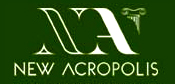 Looking at different cultures such as Ancient Egypt, Greece, the Middle Ages, Islam, the Renaissance, etc. we can see how philosophy is reflected through architecture and its associated landscapes.
Apart from paying attention to the use of the garden, the design vocabulary, the science of numbers, or the idea of the paradise, it is fascinating to see those changes in man's relationship towards nature.
The talk will look briefly at a few major ideas at different periods of time and present some typical examples of gardens which clearly demonstrate the philosophical thinking behind them.
Register to tell a friend about this lecture.
Comments
If you would like to comment about this lecture, please register here.