Keeping a spotless mind: The neuroscience of 'motivated forgetting'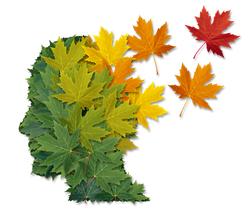 People usually consider forgetting to be a problem—a human frailty to be avoided and overcome. Yet, a memory system that works too well burdens us with irrelevant and distracting information, and makes it difficult to adapt in the aftermath of unpleasant life experiences.
Neuroscience has increasingly recognized that a healthy memory benefits from the ability to forget, and has established the existence of active mechanisms that foster forgetting of unwanted memories. Join Professor Anderson as he discusses research revealing how the brain accomplishes motivated forgetting, and how these brain mechanisms shape what we remember of life experience, protecting our mental health.
About the speaker:
Michael Anderson is Professor of Cognitive Neuroscience at the MRC Cognition and Brain Sciences Unit, Cambridge. His work focuses on human memory, particularly on the brain mechanisms underlying people's ability to actively forget. His work has appeared in Nature and Science, has been featured in the New York Times, Scientific American, the New Scientist and BBC.
Speaker(s):

Date and Time:

17 September 2015 at 6:00 pm

Duration:


1 hour 30 minutes

Venue:


British Academy
10-11
Carlton House Terrace
London
SW1Y 5AH



More at British Academy...

Tickets:

FREE

Available from:

FREE. Registration not required.
Seats allocated on a first come, first served basis

Additional Information:

If you have any questions about this event please call the Events Team on 020 7969 5200 or email events@britac.ac.uk
Register to tell a friend about this lecture.
Comments
If you would like to comment about this lecture, please register here.