London Thinks – Trigger Warning!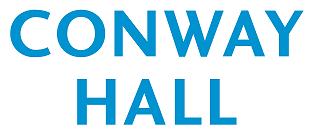 Should Universities be Intellectual 'Safe Spaces'?
Universities are the intellectual heart of modern society. Students attend university to study, research and explore new ideas. In the faculty, students have access to some of society's greatest experts and thinkers. Higher education benefits not only those individuals able to access it, but society as a whole. Higher education correlates with lower levels of unemployment and poverty, better health and higher levels of social and civic participation- including volunteering, voting, and blood donation.
Should universities give in to their students and make sure that campuses are free from intellectual challenge both inside and outside the lecture hall or do the academic faculty have a duty to students to "enrich their minds with […] knowledge"?
As universities are more and more run as businesses and students are paying for their education, is it perhaps time to ask 'is the customer always right?'
Julie Bindel is a journalist, broadcaster, author and feminist campaigner. Bindel writes for the Guardian, New Statesman, Standpoint Magazine, The Spectator and the Sunday Telegraph, reporting on culture, music, food, film and sexual and gender identity. She has travelled to Nevada to spend a week in legal brothels; Florida to visit death row, the Middle East to visit Syrian refugee camps, Denver to uncover the horrors of 'gay conversion' therapy and many other countries all over the world to report on a range of issues.
The NUS LGBT Campaign has officially no platformed Bindel. One of the points voted on at the LGBT Conference 2011 as official NUS LGBT campaign policy was "That Julie Bindel is vile." It passed.
Brendan O'Neill is editor of Spiked, the online magazine that wants to make history as well as report it. He is also a columnist for the Big Issue and writes for the Spectator and the Telegraph. If you believe the Daily Mail, he is "one of Britain's leading left-wing thinkers"; if you prefer to listen to the Guardian he is a "sub-Danny Dyer obnoxious intellectual wind-up merchant". He was nominated as Columnist of the Year at the Professional Publishers Association Awards. He is, proudly, the only journalist to have written for both the Catholic Herald and Abortion Review. He doesn't tweet.
He was invited to take part in a debate about abortion at Christ Church, Oxford in November 2014. Students protested against his participation in the debate as they said men should not be able to speak about abortion. They demanded the the event be shut down as it may have threatened the safety – "both physical and mental" – of Oxford students. O'Neill was taking the pro-choice side of the debate.
Pam Lowe is Senior Lecturer in Sociology at Aston University's School of Languages and Social Sciences. She specialises in sexualities, feminist theory and parenting culture. Dr Lowe has recently completed a research project into student experiences of teaching and learning sensitive issues.
This event will be chaired by journalist and broadcaster Samira Ahmed.
Speaker(s):

Julie Bindel | talks | www
Brendan O'Neill | talks | www
Dr Pam Lowe | talks | www
Samira Ahmed | talks | www


Date and Time:

10 September 2015 at 7:30 pm

Duration:


1 hour 30 minutes

Venue:


Conway Hall
Conway Hall
25 Red Lion Square
London
WC1R 4RL
0207 242 8034
http://www.conwayhall.org.uk/

More at Conway Hall...

Tickets:

£5 - £10

Available from:

https://www.eventbrite.co.uk/e/london-thinks-trigger-warning-this-discussion-may-change-your-mind-should-universities-be-tickets-17936128443
Register to tell a friend about this lecture.
Comments
If you would like to comment about this lecture, please register here.