Cameron at 10 - the inside story of Cameron's premiership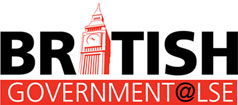 Five years in the making, and with unprecedented access to the Prime Minister and his inner circle, Cameron at 10 is the gripping inside story of what really happened behind the black door of Number 10
Cameron at 10 - the inside story of Cameron's premiership
Date: Wednesday 14 October 2015
Time: 6.30-8pm
Venue: Old Theatre, Old Building
Speakers: Dr Anthony Seldon, Peter Snowdon
Suggested hashtag: #LSECameron
On 11 May 2010, David Cameron entered Downing Street as the youngest prime minister since Lord Liverpool in 1812. He stood at the head of the first Coalition government in 65 years. From the early heady days of the Rose Garden partnership with the Lib Dems - through the phone hacking crisis, defeat over Syria and 'plebgate' - to the most bitterly contested general election in years, authors Anthony Seldon and Peter Snowdon reveal the highs, lows, frustrations and successes of Cameron's premiership. Five years in the making, and with unprecedented access to the Prime Minister and his inner circle, Cameron at 10 is the gripping inside story of what really happened behind the black door of Number 10.
Register to tell a friend about this lecture.
Comments
If you would like to comment about this lecture, please register here.