Margaret Thatcher - Everything She Wants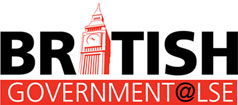 Margaret Thatcher was the longest-serving Prime Minister of the twentieth century and one of the most influential figures of the postwar era
Margaret Thatcher - Everything She Wants
Date: Wednesday 11 November 2015
Time: 6.30-8pm
Venue: Sheikh Zayed Theatre, New Academic Building
Speaker: Charles Moore
Suggested hashtag: #LSEThatcher
Margaret Thatcher was the longest-serving Prime Minister of the twentieth century and one of the most influential figures of the postwar era. Volume Two of Charles Moore's acclaimed authorized biography, which he will talk about in this lecture, covers the central, triumphal years of her premiership, from the Falklands to the 1987 election. Based on unrestricted access to all Lady Thatcher's papers, unpublished interviews with her and all her major colleagues, Margaret Thatcher: The Authorized Biography, Volume Two: Everything She Wants, is an indispensable portrait of a towering figure of our times.
This event is free and open to all with no ticket or pre-registration
required. Entry is on a first come, first served basis. For any queries
see LSE Events FAQ or contact us at events@lse.ac.uk or 0207 955 6043.
Charles Moore (@CharlesHMoore) was born in 1956 and educated at Eton and Trinity College, Cambridge, where he read History. He joined the staff of the Daily Telegraph in 1979, and as a political columnist in the 1980s covered several years of Mrs Thatcher's first and second governments. He was Editor of the Spectator 1984-90; Editor of the Sunday Telegraph 1992-95; and Editor of the Daily Telegraph 1995-2003, for which he is still a regular columnist. The prize winning first volume of his biography of Margaret Thatcher was published in 2013.
Register to tell a friend about this lecture.
Comments
If you would like to comment about this lecture, please register here.